Neon dresses are a bold and exciting trend that has taken the fashion world by storm. While some may find them intimidating, wearing a neon dress is surprisingly easy and versatile. In this article, we will show you how to rock a neon dress from day to night.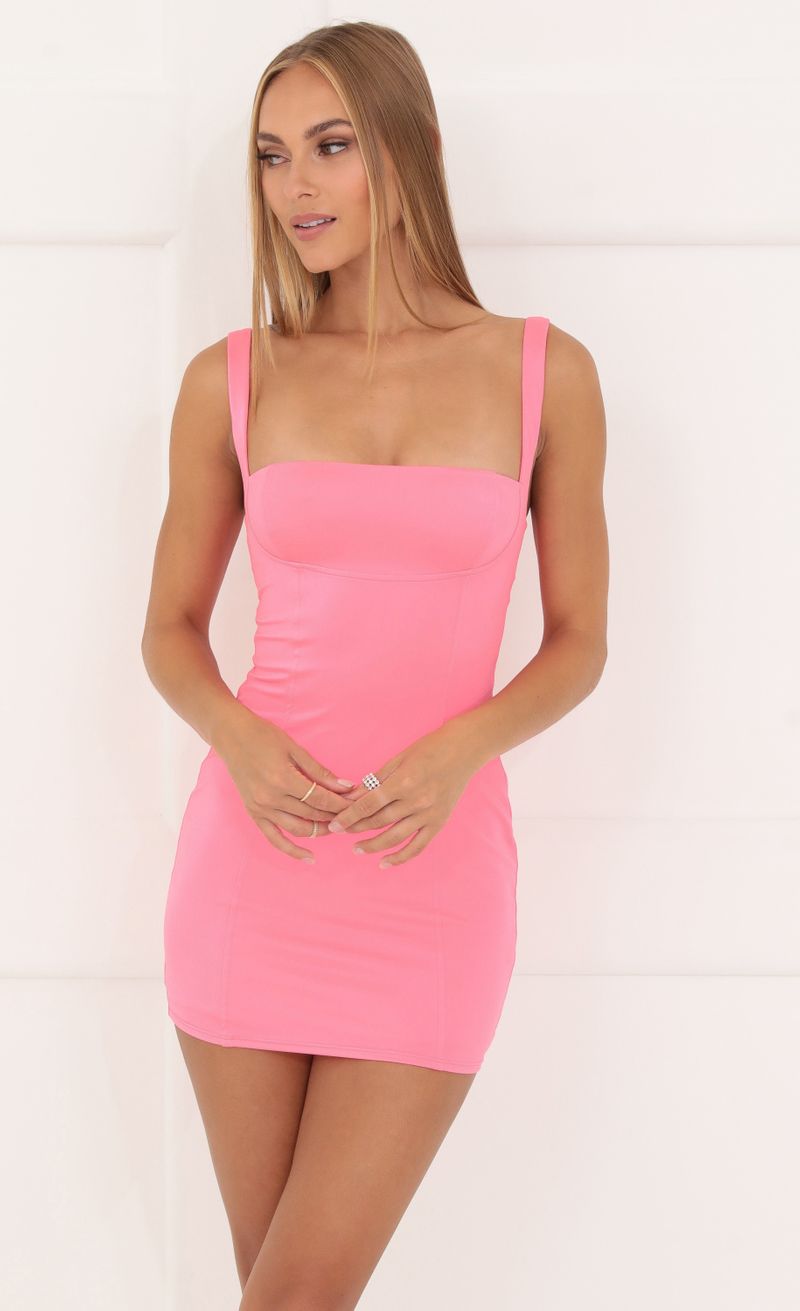 Daytime Look:
For a daytime look, the key is to balance the intense color of the neon dress with neutral and subtle accessories. Here are some tips on how to style a neon dress for a daytime look:
Keep it Simple: To tone down the neon dress, choose simple, classic and neutral accessories. A pair of white sneakers or sandals will add a relaxed touch while still looking chic.
Go for Denim: A denim jacket or shirt is the perfect way to add a casual touch to a neon dress. The contrast between the denim and the neon will create a harmonious and balanced look.
Natural Material Accessories: Choose accessories made from natural materials such as straw hats or rattan bags to add a touch of earthiness to the neon dress.
Minimal Jewelry: Keep jewelry to a minimum with delicate and dainty pieces such as a pair of stud earrings or a simple necklace. This allows the neon dress to be the focal point of the outfit.
Nighttime Look:
For a nighttime look, you can take the neon dresses to the next level by accessorizing with bold and daring accessories. Here are some tips on how to style a neon dress for a nighttime look:
Bold Accessories: For a night-out look, add some bold accessories to the neon dress such as a pair of statement earrings, a chunky bracelet or a metallic clutch. The contrast of the neon dresses with these bold accessories will create a dramatic and eye-catching look.
High Heels: High heels will lengthen your legs and add sophistication and glamour. Choose a pair that complements or contrasts with your neon dress, such as metallic or strappy sandals
Lipstick: Adding a pop of color to your lips with the right lipstick shade can take your neon dress from ordinary to extraordinary. A bright red or fuchsia lipstick is perfect for complementing the boldness of the neon color without being too overpowering. It can create a sophisticated and elegant look that is perfect for any evening occasion, such as a night out with friends or a formal event. So don't be afraid to experiment with different lipstick shades to find the one that complements your neon dress and personal style the best, and step out with confidence and poise.
Layered Necklaces: Layered necklaces can add some depth to a neon dress. Choose delicate layering pieces to create an elegant look and add some sparkle and sophistication to your outfit.
In conclusion, the key to rocking a neon dress from day to night is to style it with different accessories to create a balanced and versatile look that suits your personality and fashion style. Whether it's a casual daytime outfit or a glamorous evening look, a neon dress can be just the statement piece your wardrobe needs. So don't be afraid to experiment with different styles and accessories to find the perfect look for you. With the right styling, a neon dress can be a show-stopping addition to your wardrobe that will have heads turning wherever you go.
It's important to remember that fashion is about having fun and expressing yourself, so don't be afraid to step out of your comfort zone and try something new. A neon dress may seem daunting at first, but with the right styling, it can be a versatile and eye-catching addition to any wardrobe. So go ahead, take the plunge, and rock that neon dresses with confidence and style!