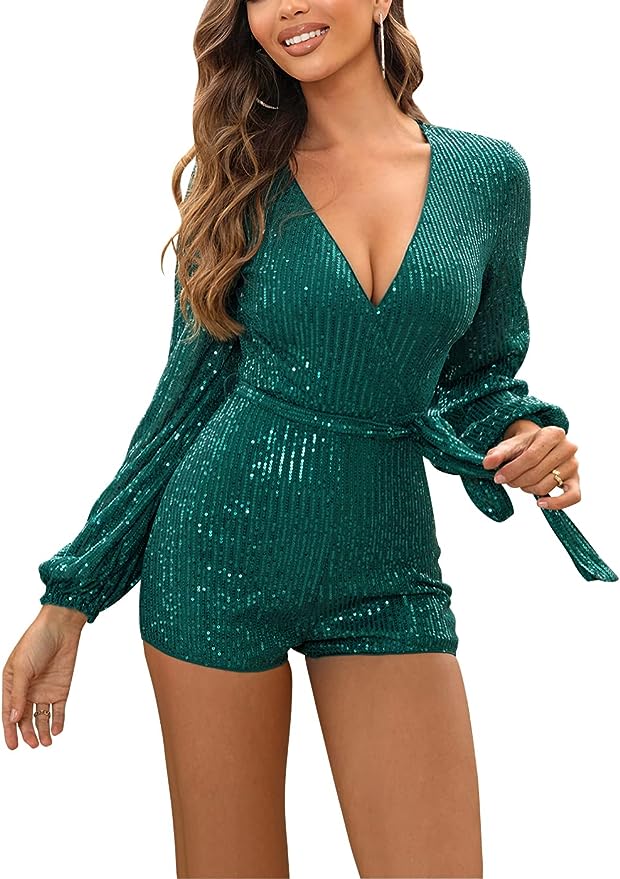 Sequin jumpsuits have been a hot trend for years, as they make a bold statement and are perfect for any occasion. Many people admire this look on the runway but are hesitant to try it out for themselves. However, the good news is that sequin jumpsuits are not just for the runway. They can easily be incorporated into your daily wardrobe with a few simple tricks. Here are four ways to make sequin jumpsuits work in your everyday life.
The Influence of Runway Fashion on Sequin Jumpsuits
Runway fashion plays a significant role in setting the trends that we see in everyday fashion. The sequin jumpsuit is no exception. Fashion designers have been incorporating sequin jumpsuits into their collections as a statement piece for decades. From Gucci to Tom Ford, sequin jumpsuits have been seen on some of the biggest runways in the world. They have been styled in various ways, from bold and colorful to minimalist and subtle. Many people admire the sequin jumpsuit on the runway, but can find it intimidating to wear in real life.
Making Sequin Jumpsuits Work in Everyday Life
The key to making sequin jumpsuits work in everyday life is to find a balance between the boldness of the sequins and the simplicity of your accessories. The sequins should be the statement piece, while the accessories should complement the outfit without taking away from its shine. When styling a sequin jumpsuit for everyday wear, try to choose neutral accessories, such as a black leather jacket, simple heels, or a small clutch bag. This will help you create a balanced and effortless look that can be worn to any occasion.
Accessorizing Your Sequin Jumpsuit
Choosing the right accessories is essential when it comes to making a sequin jumpsuit work in everyday life. You want to keep the focus on the jumpsuit while adding simple touches to enhance the overall look. When it comes to jewelry, try to keep it simple and understated. A pair of stud earrings or a delicate pendant necklace can add the perfect touch of elegance without detracting from the sequins. When it comes to shoes, a pair of black or metallic heels can complement the jumpsuit and add a touch of sophistication. Finally, choose a simple clutch bag or shoulder bag that matches the outfit for a cohesive look.
The Evolution of Sequin Jumpsuits in Fashion
Sequin jumpsuits have come a long way since their first appearance on the runway. They have evolved to match the latest fashion trends and have been seen in various styles, cuts, and patterns. In recent years, we have seen sequin jumpsuits with sheer paneling, belted waists, ruffled sleeves, and more. The sequin jumpsuit has become a staple piece for many celebrities, including Beyoncé and Lady Gaga, who have worn them on stage and in music videos. The sequin jumpsuit has also become popular among fashion bloggers and influencers, who have been spotted wearing them to events and on social media.
In conclusion, sequin jumpsuits are not just for the runway. They can be incorporated into your everyday wardrobe by balancing them with simple accessories. Runway fashion has played a significant role in making sequin jumpsuits a trend that has lasted for decades. With the right accessories, you can make this bold and glamorous look work for any occasion. The evolution of sequin jumpsuits in fashion has shown that they are versatile, timeless, and here to stay. So, embrace the glitter and add a sequin jumpsuit to your wardrobe today!