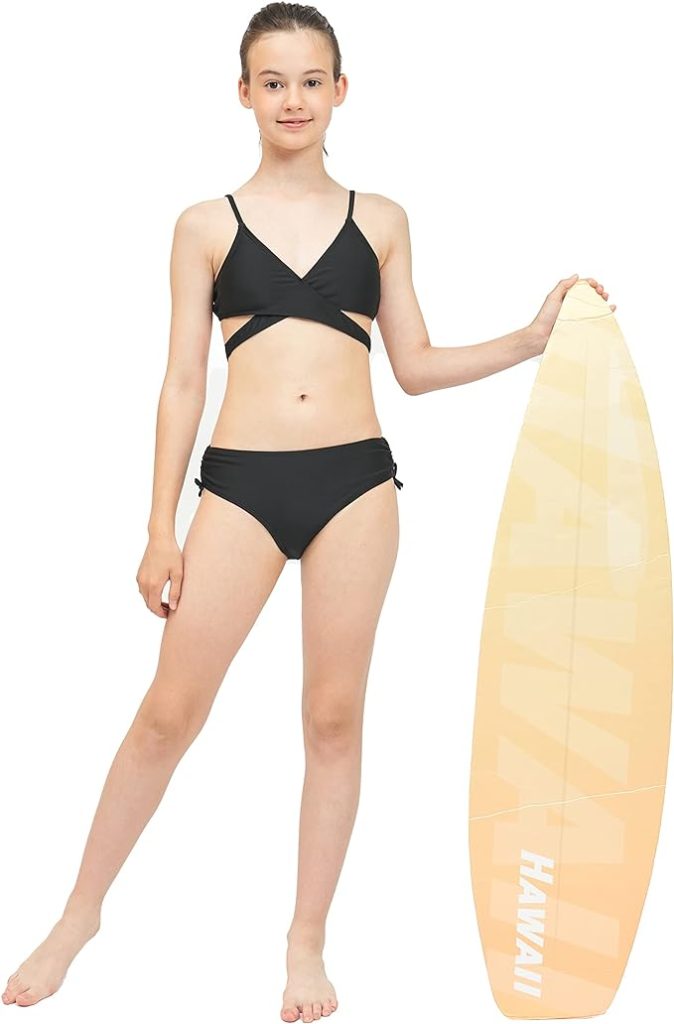 For teenagers who love to explore new destinations, traveling is not only an opportunity to discover different cultures but also a chance to showcase their personal style through fashion. When it comes to beach destinations, having the perfect bikini ensemble is a must.
Embrace Local Influences
One of the best ways to make a fashion statement while traveling is by embracing local influences in your bikini fashion. Research the destination you are visiting and look for traditional patterns, colors, or fabrics that reflect the local culture. For example, if you're heading to a tropical destination like Bali, consider wearing bikinis with vibrant Balinese motifs or batik-inspired prints. If you're visiting Greece, opt for bikinis with blue and white patterns reminiscent of the iconic Santorini rooftops. By incorporating these local influences, you not only show respect for the culture but also create unique and memorable looks.
Mix and Match Bikini Sets
When traveling, it's essential to pack light, and one way to achieve that is by creating versatile and mix-and-match bikini sets. Instead of packing multiple complete bikinis, choose bikini tops and bottoms that can be mixed and matched to create different outfits. For example, pair a solid-colored bikini top with patterned bottoms or vice versa. This allows you to create multiple looks with just a few pieces, saving space in your suitcase. Experiment with different combinations to find the ones that suit your style and flatter your figure the most.
Opt for Multi-Purpose Cover-Ups
Cover-ups are not only great for providing some coverage while walking around or grabbing a bite to eat, but they can also serve multiple purposes during your travels. Look for cover-ups that can double as dresses or skirts. For example, a flowy maxi dress can be worn over your bikini during the day and dressed up with accessories for a dinner in the evening. A sarong can be wrapped around your waist as a skirt or tied as a dress. By choosing multi-purpose cover-ups, you can save space in your luggage and have more outfit options during your trip.
Accessorize with Local Finds
Accessories can elevate your bikini fashion and add a touch of personality to your travel looks. Instead of packing your usual accessories, take the opportunity to shop and discover unique pieces from local markets or boutiques. Look for handmade jewelry, straw hats, or woven bags that are representative of the destination you are visiting. These accessories not only add a stylish flair to your bikini ensemble but also serve as a memento of your travel experience. Plus, supporting local artisans and businesses is a great way to immerse yourself in the local culture and contribute to the local economy.
Remember, the most important thing is to feel confident and comfortable in your bikini fashion while traveling. Choose styles and cuts that flatter your body shape and make you feel your best. Consider the activities you have planned during your trip and choose bikinis that are suitable for swimming, snorkeling, or other water sports. Most importantly, have fun experimenting with different looks and embrace the opportunity to express your personal style in a new and exciting environment.
Bikini fashion is an essential part of a teenager's travel wardrobe. Embrace local influences, mix and match bikini sets, opt for multi-purpose cover-ups, and accessorize with local finds to create stylish and versatile looks during your travels. By incorporating these tips, you'll not only showcase your personal style but also create memorable and fashionable outfits that reflect the destination you are exploring. So, pack your bikinis and get ready to make a stylish splash on your next travel adventure.