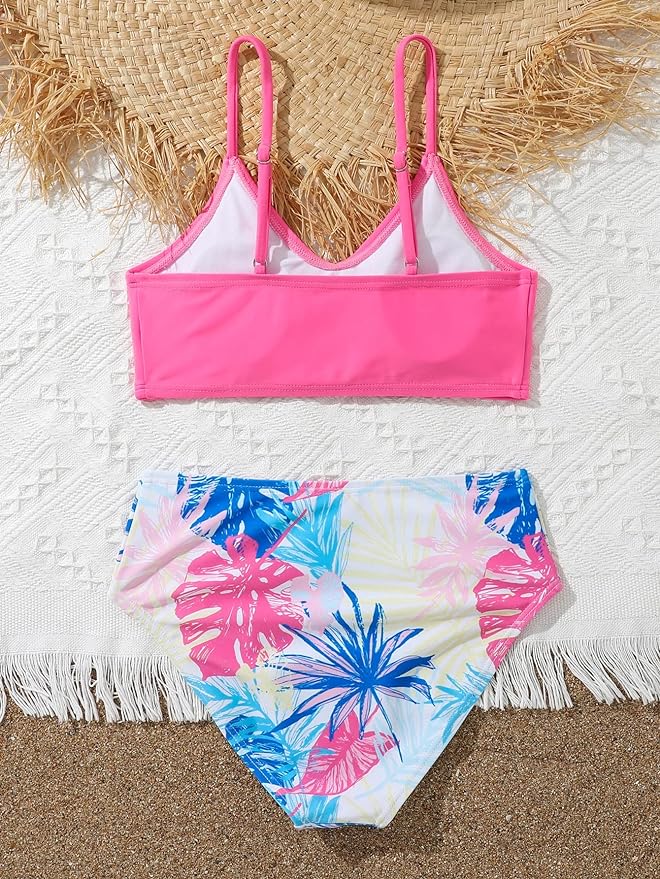 For teenagers who want to rock a bikini while still maintaining a modest and trendy look, finding the perfect balance can sometimes be a challenge. Fortunately, there are plenty of stylish options available that allow you to feel confident and comfortable while respecting your personal preferences and values.
High-Waisted Bikinis
High-waisted bikinis have become increasingly popular in recent years, and they are a great choice for teenagers who want to stay modest while still looking fashionable. These bikinis offer more coverage around the waist and provide a retro-inspired look. Opt for high-waisted bottoms that sit comfortably at your natural waistline and pair them with a bikini top of your choice. High-waisted bikinis not only flatter a variety of body types but also allow you to feel confident and stylish without showing too much skin.
Tankini Tops
Tankini tops are another excellent option for teenagers who prefer more coverage while still wearing a bikini. These tops feature a longer length that covers the midriff, providing a modest and trendy look. Tankini tops come in various styles, including halter neck, bandeau, and racerback, allowing you to choose the one that suits your style and offers the desired level of coverage. Pair your tankini top with bikini bottoms or a swim skirt for a complete and fashionable ensemble.
Rash Guards
Rash guards are not only a practical choice for sun protection and water activities but also a trendy option for modest bikini fashion. These tops, typically made of a quick-drying and stretchy fabric, provide full coverage and protect your skin from harmful UV rays. Look for rash guards in stylish designs and prints that reflect your personal style. You can wear them with bikini bottoms or even pair them with swim shorts for a sporty and fashionable look. Rash guards are not limited to surfing or other water sports; they have become a popular choice for beachgoers who want to stay modest while still being on-trend.
One-Piece Swimsuits
One-piece swimsuits have made a huge comeback in recent years, and they offer a perfect blend of modesty and style for teenagers. Today's one-piece swimsuits come in a variety of trendy designs, including cut-outs, lace-up details, and plunging necklines. Look for one-piece swimsuits that highlight your best features and flatter your body shape. Whether you prefer a sleek and minimalist style or a bold and colorful pattern, there is a one-piece swimsuit that suits your taste and keeps you looking trendy and modest.
It's important to remember that modesty is a personal choice, and everyone's definition of modesty may vary. What matters most is that you feel comfortable and confident in your bikini fashion. Choose styles and cuts that make you feel your best and align with your values. Don't be afraid to try different options and experiment with different trends until you find the ones that suit your personal style.
Teen bikini fashion can be modest and trendy with the right choices. Consider high-waisted bikinis, tankini tops, rash guards, and one-piece swimsuits that provide the desired coverage while still keeping up with the latest fashion trends. The key is to find styles and designs that make you feel confident and comfortable while respecting your personal preferences. With these options in mind, you can enjoy your time at the beach or pool while staying modest and stylish.